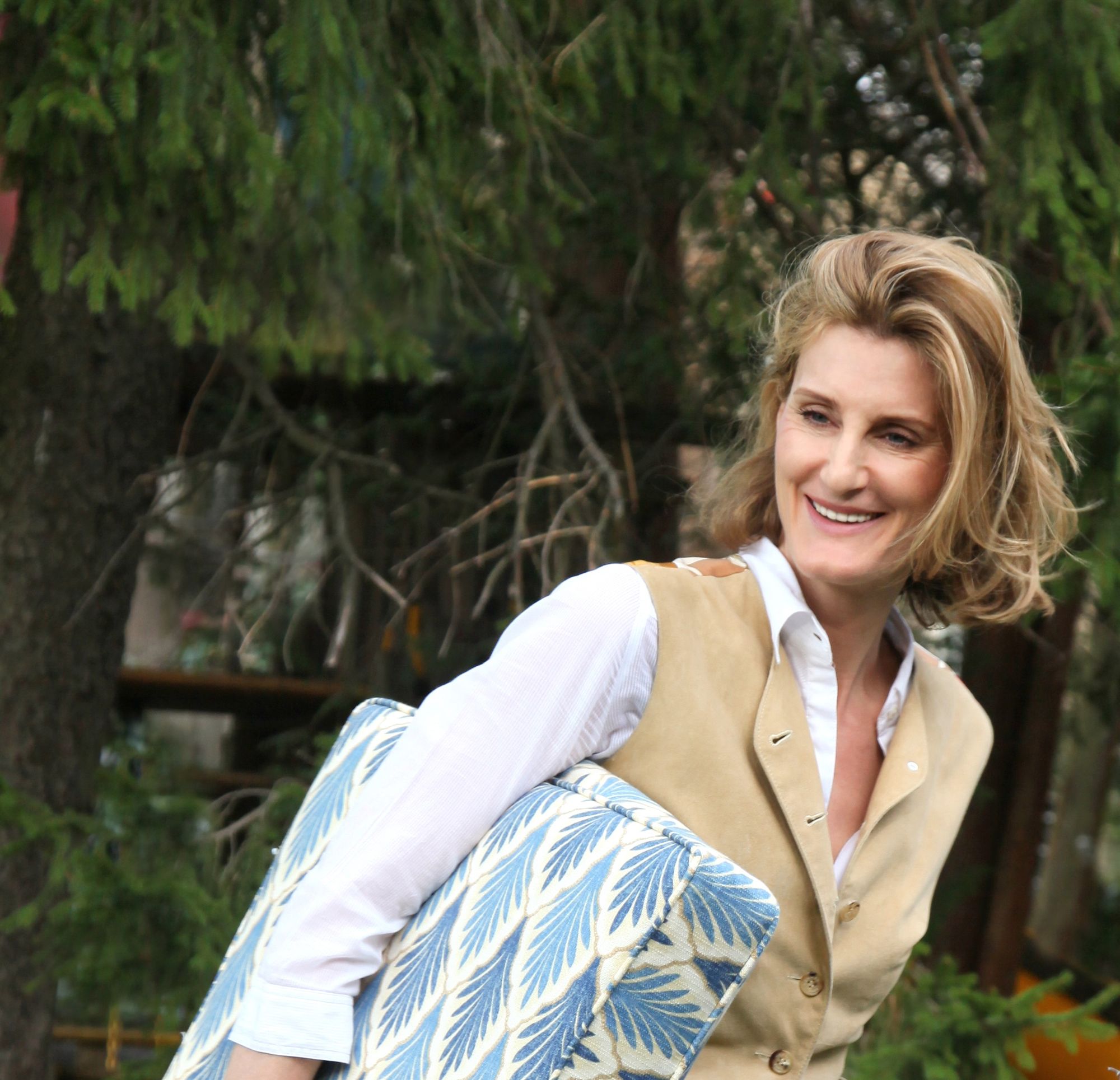 About
Alexandra von Wussow is an interior designer with a discerning eye for classic and contemporary designs.
Raised in Germany, Switzerland and England, Alexandra attended college in Switzerland and holds a law degree from the University of Geneva. She practiced law for a large Swiss firm, and moved to the United States where she worked in real estate and started a family.
After working as a home stager and interior designer for Tailored Transitions for nearly a decade, Alexandra launched her own interior decorating business in 2013. A keen sense of color and space, paired with excellent spatial instincts allowed her to excel at design, for which she always had a real passion. Alexandra has an Interior Design Certificate from Philadelphia University and the Moore College of Art which has allowed her to formalize her talents and hone her drawing skills. Alexandra's "Swiss" attention to detail has served her well and her background in law has allowed her to appreciate the planning and business aspects of any design project.
Using her extensive staging experience for which it is often necessary to work with the client's furnishings, Alexandra knows that an inviting, stylish and comfortable space can be achieved by simply re-using, re-arranging or re-fitting certain elements. A total make over is not always necessary when decorating interiors.
Focusing on her client's personal needs, style and budget, Alexandra encourages them to express their own wishes so that their project reflects their personality. A true collaboration in working with her clients is her highest priority. There is nothing worse than living in a house that does not feel like your own home. As long as proportion, scale and balance are maintained, a lot is possible and allowed.
Alexandra has worked on and enjoys projects of any size, from one room to a total home remodel and is also available as a staging consultant. Her love for great fabrics and inspired home furnishings allowed her to collaborate with One Kings Lane Vintage and Market Finds. Her decorative and sophisticated reupholstered furniture has sold from coast to coast. Alexandra is based in the Chestnut Hill neighborhood of Philadelphia but has also taken on design projects further afield, such as Nantucket, New York and France.
All about downsizing
Over the years, while providing staging, moving and interior design services, Alexandra acquired a great experience in helping clients downsize their homes, whether it was for retirement, lifestyle or economic reasons.
The downsizing process requires sorting the client's furniture, objects, art and clothing acquired over one or more lifetimes. Editing the contents of someone's home to preserve precious memories while maintaining an elegant and comfortable living environment requires a discerning and sensitive eye, as well as careful floor planning, organization and patience.
Only the best, dearest and most precious is kept, revamped, restyled and clients have been grateful for Alexandra's perspective, professionalism and empathy necessary to help them through this very personal and tedious transition.